Calcium made from sustainable algae
The best way to get
your daily calcium
✓ Includes nutrients to support calcium absorption*
✓ Made from Algae, not Rocks
GET ALGAE CALCIUM TODAY
Calcium made from sustainable algae
The best way to get
your daily calcium
✓ Includes Essential Nutrients
✓ Made from Algae, not Rocks
GET ALGAE CALCIUM TODAY
3 Reasons Why People Love
Sapling Algae Calcium
Meet one of Amazon's Favorite Algae Calciums
LEARN MORE
✓ Satisfaction Guaranteed
✓ Excellent Customer Support
Make our plant
a little more green
Continue to source and utilize the most sustainable ingredients from around the world
Plant over 100,000 trees this year. One tree is planted for every product purchased.
Transition to more eco-friendly packaging materials to further reduce our footprint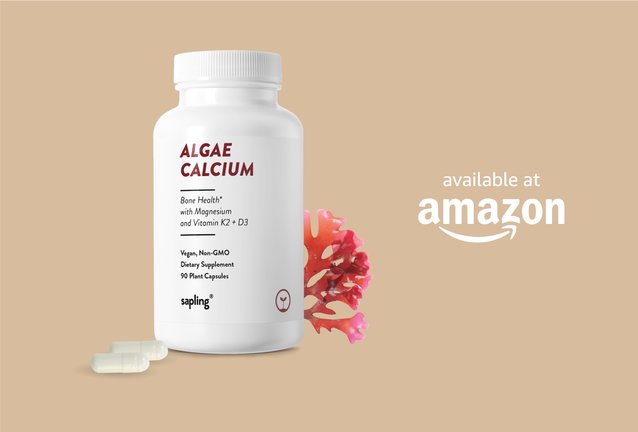 Want 20% off?
1. Tap the 'Get Offer' button to send us a text message.
2. Receive your personalized 20% off code and a link to our Algae Calcium listing on Amazon.
3. Purchase the product and enjoy a brand new way of getting calcium!
GET OFFER
*I agree to receive recurring automated marketing text messages (e.g. cart reminders) at the phone number provided. Consent is not a condition to purchase. Msg & data rates may apply. Msg frequency varies. Reply HELP for help and STOP to cancel. View our Terms of Service and Privacy Policy.
Text "HELP" to 1 (833) 460-1369 or email us at support@takeasapling.com and our customer experience team will get back with you!