Vegan EPA and DHA from microalgae. Algae is one of the planet's primary food sources and the primary source of omega-3 fatty acids. Sustainable and straight to the source.
Including: Algal oil (Schizochytrium sp. algae)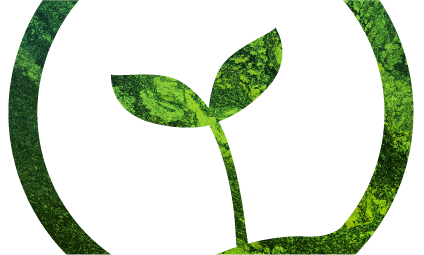 Our Vegan Omega-3 is more sustainable than even the most sustainably sourced fish oil supplements and less impactful to the environment.

With every bottle purchased, one tree is planted in areas affected by severe deforestation. In collaboration with our tree planting partner, Eden Reforestation Projects, we are helping fund reforestation, revitalize ecosystems, and empower local communities. Planting trees helps offset the carbon footprint of our products many times over.

Through our partnership with rePurpose Global, a percentage of each product sold will fund the removal and recycling of twice as much plastic waste from nature as we use in our packaging. Under our Plastic Negative Certification, all of our products will carry a negative plastic footprint.

Frequently Asked Questions

We want you to ask questions. See some of our most frequently asked questions below.

Yes, our Vegan Omega-3 is vegan.
Is Vegan Omega-3 non-GMO?
Yes, our Vegan Omega-3 is non-GMO.
Where is Vegan Omega-3 made?
All of our products are bottled in the United States at a cGMP facility, with select ingredients thoughtfully curated from around the world.
Where are the ingredients sourced from?
Our Vegan Omega-3 contains Algal Oil sourced from microalgae that is made here in the United States.
Why should I take Vegan Omega-3 instead of fish or krill oil?
Algae is one of the planet's primary food sources. Fish contain important omega-3 fatty acids, including docosahexaenoic acid (DHA) and eicosepentenoic acid (EPA) in their tissues from eating algae or other algae consuming species such as krill. Algae is actually the original source of marine omega-3s. Due to the numerous health benefits of omega-3s, mainly DHA and EPA, doctors started to recommend fish oil and krill oil. We keep fish out of it by going straight to the source for a smarter and more sustainable option.
Do the Vegan Omega-3 softgels smell bad?
Actually, our bottle contains a natural peppermint oil tab. We think you're going to love it!
When should I take Vegan Omega-3?
We recommend taking two softgels before or with a meal.
Have more questions? Find answers on our FAQs page.
Explore some of our other supplements